Club Med remains committed to its sustainable development goals for the Village Québec Charlevoix
May 23, 2019
Club Med has committed to promoting sustainable development through its various initiatives. It supports the green movement and recognises that travellers are increasingly considering this factor in their travel decisions. With more than 70 Villages in choice destinations around the world, Club Med continues to implement different ecological initiatives. The company wants to obtain Green Globe certification for its Villages.

"When it comes time to make decisions, travellers are looking for brands that consider their impact on the environments, who support local companies and who respect regional peoples and cultures," stated Carolyne Doyon, Principal Vice-President, Club Med Canada and Mexico. "Today, almost 80% of Club Med Villages are certified Green Globe, which means that travellers that are concerned about the environment can choose a destination that meets their concerns. Access to the most beautiful spots in the world comes with responsibility. That is why the efforts undertaken by Club Med aim at protecting the environment and contributing to local development."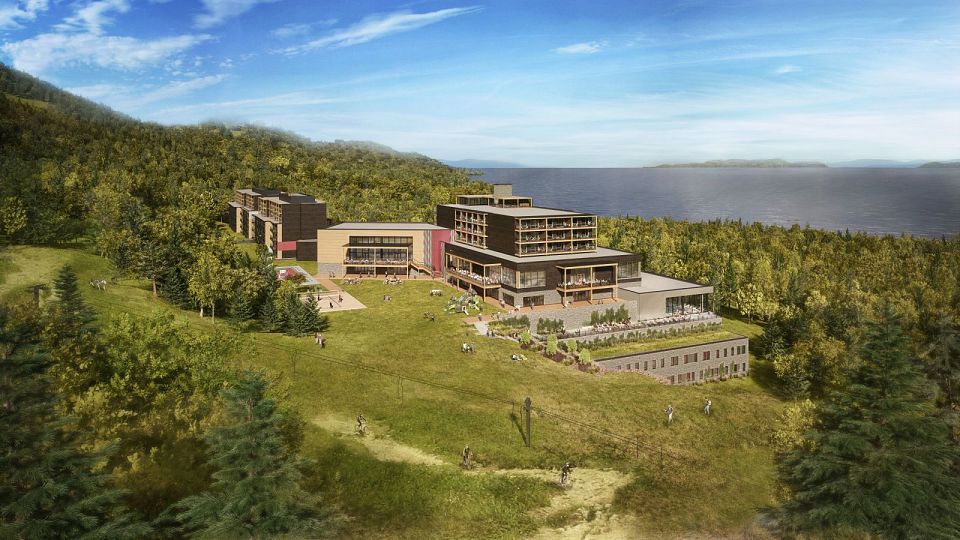 Club Med wants to get Green Globe certification for its long-awaited Village Québec Charlevoix project. For example, the Village will partner with Solucycle, a company that specialises in managing food waste to reduce its environmental footprint and implement a sustainable system that transforms waste into green energy or compost fertiliser. 
Discover how the new four seasons Club Med Québec Charlevoix Village implements sustainable initiatives (this video is available in French only) :
Video of Village Club Med Québec Charlevoix(French Only) – The Village works to obtain BREEAM and Green Globe certification.
The Village Club Med Québec Charlevoix also aims at getting BREEAM (Building Research Establishment Environmental Assessment Method) construction certification, which highlights how far the company wants to go to reduce its environmental impact. Additionally, the Village's buildings are designed to use as little energy as possible. BREEAM is the widest-used sustainability evaluation method in the world concerning new projects. BREEAM certified development projects are considered as sustainable and responsible sites which contribute to the protection of surrounding resources and improving the wellbeing of people who live, stay or work in the area.
The Village Québec Charlevoix project, which will open its doors in December 2020, will be the first Club Med in Canada and the only Club Med mountain village with a view of the ocean. Nestled between the mountains and the St-Lawrence River, Club Med Québec Charlevoix will preserve the magnificent landscapes of this ever-changing Quebec region. Sustainable development continues to be an essential factor for travellers, and Club Med is a world leader in sustainably developing tourism.
About Club Med
Founded in 1950, Club Med is a pioneer in all-inclusive vacations. It offers more than 70 high-class destinations in paradise location around the world, including North and South America, the Caribbean, Asia, Africa, Europe and the Mediterranean area. Located in 26 countries on five continents, the group employs more than 23,000 people from 110 different nationalities. Club Med has been present in Canada for more than 40 years, and today has 50 employees in its head office located in Montreal.
In December 2020, Club Med will inaugurate this new Village Québec Charlevoix, the first Club Med in Canada and first mountain Vacation Village to welcome visitors year-round.
For more information, go to ClubMed or talk to your travel agent. To keep up to date with Club Med news, follow us on Facebook, Twitter, Instagram and YouTube.
Source: This news is a translation of an article published in Tourisme Express